Last updated 10th July 2019
Bishop Julian's Harvest Appeal 2018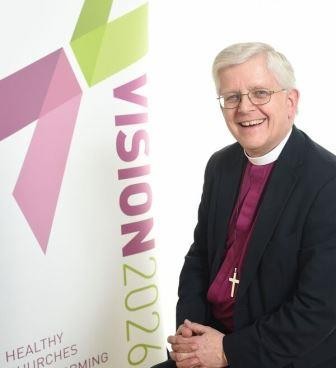 STOP PRESS: The Bishop's Harvest Appeal raised £22,817 in 2018.
Bishop Julian thanks all the churches and schools which took part in the Appeal, as well as the team from the Diocesan World Development Group who organised it.
Details of this year's appeal will be announced soon.
Commenting on the 2018 total Bishop Julian said: "In what are difficult times for many, the giving to my Harvest Appeal is cause for much thanksgiving to God and I am grateful to everyone who has made a contribution."
Dear friends,
As farmers in Lancashire work hard to prepare for the harvest of 2018, we give thanks to God for their sterling efforts.
So reliable are the harvests at home and our many resources that it is easy to forget how precarious it can be in developing countries.
I am very pleased that this year's Bishop's Harvest Appeal will support agricultural programmes in two very different countries.
In Sierra Leone, your gift will enable Kids in Kailahun project to give orphaned children the skills and resources to make a good living from the land.
In the Amazon part of Brazil, marginalised Quilombola (ex-slave) communities will be helped to make the most of the Brazil nut harvest and protect a vital part of the world environment as they do so.
When we read Jesus' words: 'Blessed are those who hunger and thirst for righteousness' (Matt 5:6), we are reminded that as Christians there is a joy and blessing when we act and pray for a fairer world: a world in which no-one goes hungry and there is peace and dignity for all.
It also reminds us as Christians to live lives that conform to the teaching and pattern of Jesus and that there is a joy and blessing if we hunger for holiness.
Please give generously in response to this year's Harvest Appeal and encourage your church family plus your own family and friends to do so as well. All schools in the Diocese participating in this year's Appeal will receive a free sapling courtesy of The Woodland Trust to plant in their grounds.
I am also grateful to St Michael's CofE School in Foulridge who chose Kids in Kailahun to be one of the beneficiaries this year.
You can find out more about the beneficiaries of the Appeal below, alongside links to resources and contact details.
May God bless you as you give and may those in receipt of our prayer and support turn to Him and find in Christ their peace and their hope. With my grateful thanks ...
Rt Rev Julian Henderson
Bishop of Blackburn
The two organisations selected to benefit from the Bishop's 2018 Harvest Appeal are: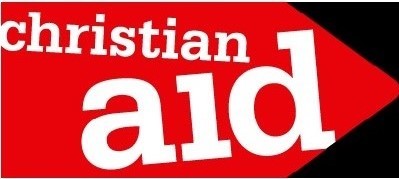 Harvest in the Amazon: This initiative will be the major beneficiary of the 2018 Appeal. There are few countries in the world where the gap between rich and poor is so stark as it is in Brazil.
The country's wealth is concentrated among a tiny minority. Pictures from the 2016 Rio Olympics showed us the big cities where Brazil seems to be thriving. The reality for the vast majority of Brazilians is very different.
In a country where the economy is tipped in favour of the rich, people living in village communities have often been left behind. Christian Aid works with a local partner to support Quilombola communities.
The Quilombolas are descendants of escaped slaves who ran away from the plantations and hid in the Amazon rainforest. This marginalised group has had to struggle against prejudice for the right to own their own land.
More information here, where you will also be able to read more about the 2018 'minor partner' - Kids in Kailahun.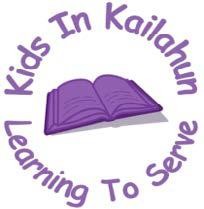 Kids in Kailahun has been chosen by St Michael's CofE School in Foulridge.
Prior to 11 years of civil conflict, Kailahun – in eastern Sierra Leone – was known as the country's bread basket.
It's a fertile region, well suited to farming. But now, 16 years after the conflict ended, people still largely rely on imported food to provide for their daily needs. Agriculture has been hit hard by the Ebola crisis. Many farmers left the area in fear of the disease. Vital skills and knowledge were lost. There is not enough food, and unemployment and extreme poverty are at record levels.
Kids in Kailahun (KIK) was started to help orphaned children. KIK has taken on a free 100-year lease of 22 acres of rich fertile land, and in 2017 opened a school, situated in the heart of that land. Last year, from just six acres of the land, the harvest fed more than 50 people and their families for more than four months. With your support this will grow.
Appeal leaflet for download
Appeal poster for download
You can also get more resources from: Rev Gary Lewis, The Vicarage, 5 Lancaster Road, Cockerham, Lancaster LA2 0EB garylewislewis@btinternet.com
For information on children's resources, please follow the link to the Diocesan Board of Education's website
2017 Harvest Appeal outcome
The results are in and the Harvest Appeal for 2017 raised more than £24,000. Well done to all participating churches and schools. The beneficiaries were Tree Aid in Africa and coffee growers in Burundi.
---