Last updated 17th September 2018
Being Witnesses course - delivered in an evening with ecumenical partners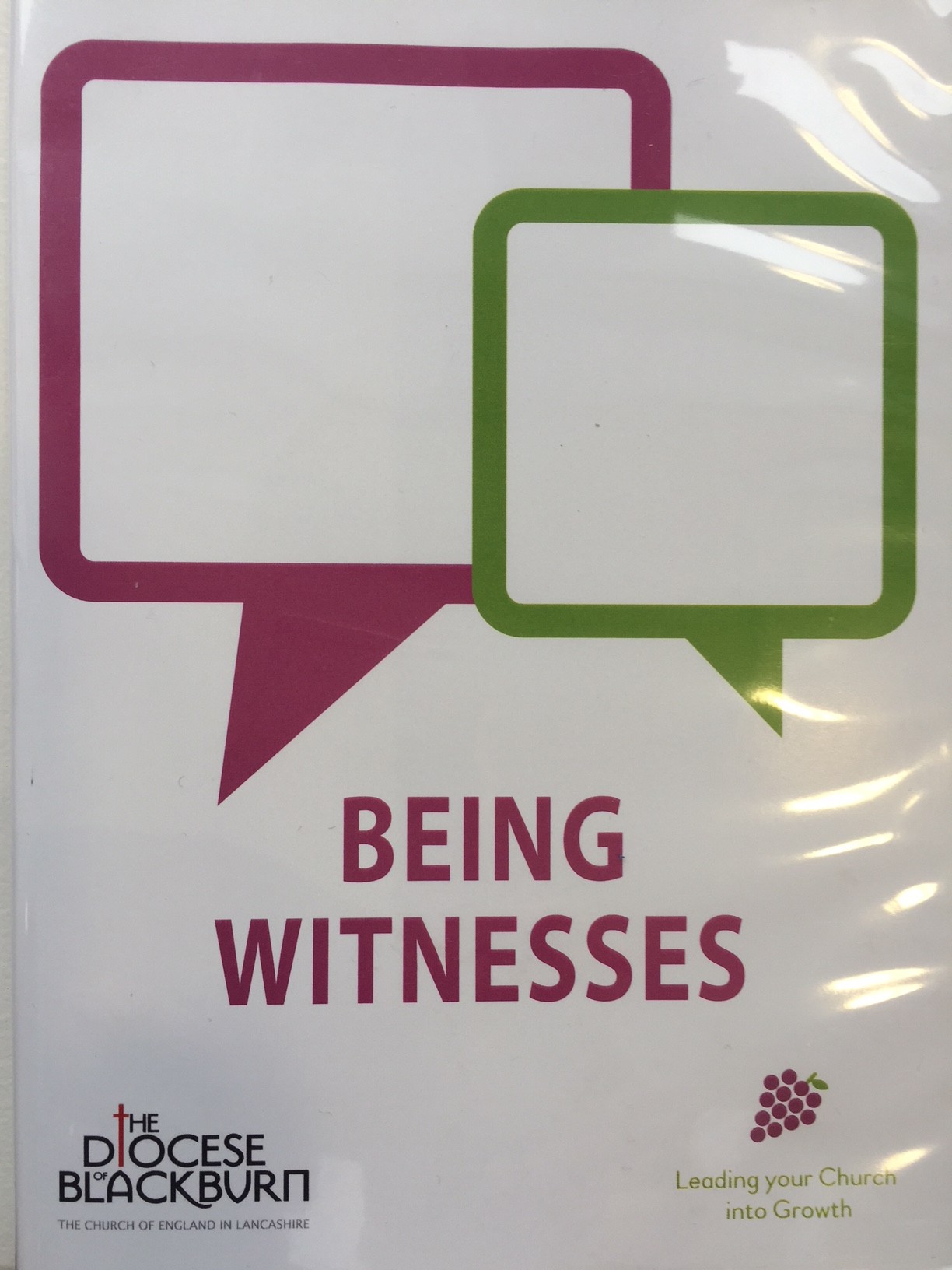 Alan Roadley, Vision Champion at Burnley St Peter, recently presented the 5-part Being Witnesses course in one evening because there was a lot going on in church and few people seemed willing to commit to a 5 week course.
He chose to present it as a one off, undemanding, social type event (with drinks and cake) over a couple of hours, judging that this would attract a better turnout, and that a slightly diluted version shown to a large group would have more impact than doing the whole thing for a small group of the "usual suspects".
Alan was helped greatly by the fact that the local Methodist church cancelled their two Bible Study groups that week and asked members to attend "Being Witnesses" instead. Thirty people attended in total
The format was in bite sized chunks;
Video,
Whort summing up by the leader,
Discussion,
He gave a handout with all of the Bible readings on, and used most of them (read by volunteers), although some were slightly shortened.
Please contact: Siobhan.Trickett@blackburn.anglican.org if you would like a DVD copy of the Being Witnesses course or look at the course webpage
---
For those wishing to repeat Alan's format, the video sections that were NOT used were:
Session 1 - The middle bit about learning to drive.
Session 3 - The first bit, walking through the woods.
Session 5 - The final summing up, as Alan did this himself and gave a course synopsis handout with it on.
He also showed Session 4 before Session 3, as he felt it was slightly more logical that way.
---