Last updated 15th July 2019
Archdeacon Michael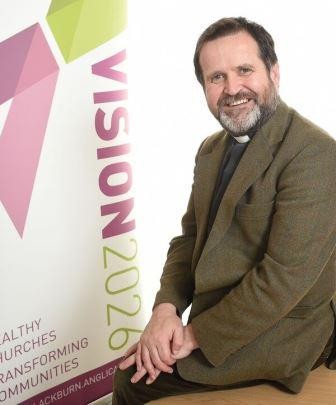 The Ven Michael Everitt has been the Archdeacon of Lancaster since 2011. This page has a selection of Archdeacon Michael's talks and articles.
Archeacon Michael's Sermon on his departure - Service of Thanksgiving, July 13 2019
Lancaster Guardian
Archdeacon Michael now writes a regular weekly column in the Lancaster Guardian newspaper. You can read the column every Thursday on the newspaper's website.
My Leap of Faith an article about Archdeacon Michael's parachute jump experience
Sermon for the funeral of Jimmy Armfield CBE, February 8, 2018
A further Tribute to Jimmy Armfield written by Archdeacon Michael
What in God's name are you doing?
Article from The Diocesan See magazine - July 2016
Grief, pain and the hope of Resurrection
Lancashire Telegraph article - July 2016
---